Last year (2019) one of Elvis Presley's songs managed to climb just high enough to clear the hurdle for Billboard's Top 40 chart. Elvis hadn't been in the Top 40 for 38 years, and I can only assume that this song drifted up the charts past hundreds of others because it resonated widely and deeply. So what was the song?
It was "Blue Christmas," a brief Rockabilly reminder that being sad at "the holidays" is much more common than is considered polite to mention.
I'll have a blue Christmas without you;
I'll be so blue just thinking about you.
Decorations of red on a green Christmas tree
Won't be the same, dear, if you're not here with me.
And when those blue snowflakes start fallin',
That's when those blue memories start callin'.
For some of us, feelings of sadness, loss, anger, or loneliness are a part of every Christmas. If this is you, may I tell you something? You have actually been holding one of the keys to Advent as you bravely faced each December – a key that many more of us will need to discover this year to unlock our Christmas joy.
At my church, the Advent banners are purple this year, the traditional color, a color we also use for Lent. The Church in God's great wisdom chose a color of penitence and lament for Advent as we wait for Christ's appearing. Most years we tend to overlook this purple-ness to Advent – we're caught up in anticipation – we wait, holding our breath, for the glory of the singing angels, the star, the magnificent Kings from afar. But this year, surely I'm not the only one who feels caught squarely in the purple-ness of Advent, am I? The sorrow, the "not yet", the crying out for deliverance, the disgust at my own forgetting of God, the grief over the fracturing of the familiar?
What is the secret of such an Advent?
That it is right and good.
We were not meant to have a "holly jolly Christmas." This world is not a basket of tinsel. It is a wreck. It is a wilderness. It is a crown of thorns.
But it is to this thorny world that the babe in the manger comes. It is to us, to the heartbroken, the furious, the worn down, the terrified, the selfish, the impure. When we sit in the purple-ness of Advent, when we weep out of the broken hearts under our Christmas sweaters, when we roar our angry songs or poems in prayer to the Lord, when swirling dark colors on the canvas express our own cry for deliverance, when we dance with limbs heavy with sorrow, we have a greater chance than ever before to deeply know the joy of this Coming King for whom we wait. Perhaps, this year, we will finally see for ourselves that:
To the confused, He is Wonderful Counselor.
To the weak, He is Mighty God.
To the suffering, He is Everlasting Father.
To the angry, He is Prince of Peace.
For the oppressed, He shoulders the government in righteousness and peace, but
For the godless, He is a justly fearsome judge.
(phrases from Isaiah 9)
So as for me, I shout my pain, sing my laments, spill out confession of my sins, and then I sit, in this purple Advent, and I wait. I wait for the light to fall on my upturned face. I wait for the increase of joy. I wait for the oppression of sin to be broken. I wait to be able to say, with the deep and genuine joy of the one who has seen God's salvation arise, "To us a Child is born, to us a Son is given."
Will you join me as we wait for His appearing, this purple Advent?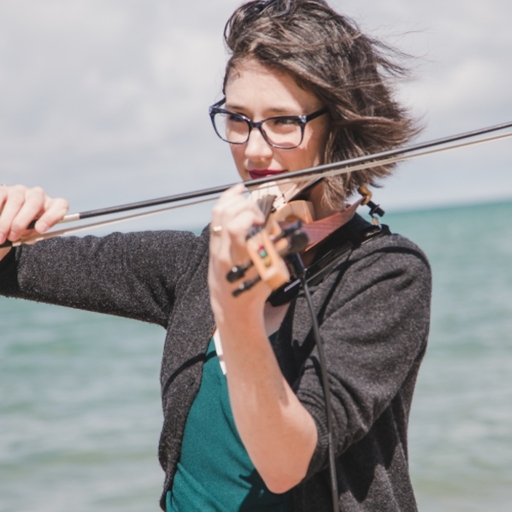 Sylvia Maike is a writer/songwriter and Bible teacher from the Detroit area. She is passionate about God's living Word and the way it transforms us in art, worship, mothering, and the moments of an ordinary life. She works in communications and musical worship at her local church, His Church Anglican in Livonia, MI, but most of her time is spent being her two-year-old's tour guide to the universe, which is a job she really enjoys.